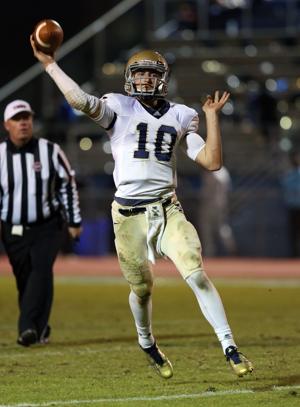 Football: Indy finishes regular season perfect
By Doug Dyer
Photo by William Dorsten
Independence completed a perfect regular season with a resounding road victory against LaVergne Friday night, thumping the Wolverines 56-14. The Eagles led 35-14 at the half and never looked back, led by the passing duo of Andrew Bunch and Nate Johnson, and the running of Daniel Wright. Now the Eagles, Region 5-5A Champions, will face off next week against Cane Ridge, the No. 4 team from Region 6-5A, in the opening round of the TSSAA playoffs. "It's been incredible," Bunch said of finishing 10-0. "We've got a close group of guys on our team. We're just playing for each...